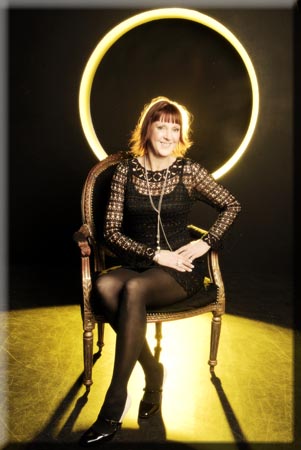 Welcome
I am Josephine Scissons, baptised by fire and given this as a modelling name by the famous spanking magazine; Janus, I have borne it as my moniker ever since.

Friendly and attractive. I am tall, leggy, slim but curvy, with an exceptionally spankable bottom.

I work from the Fetish Studio which is situated in Reading. The Studio is fully equipped with a vast number of spanking implements including a spanking bench, A-frame, various canes, crops, tawses, straps, paddles, a slipper and a birch. The Studio has mirrored walls and ceiling so that you can watch all the action whilst playing.

I enjoy both the erotic and the disciplinary side of CP. Whether you just want some spanking fun, or a role play setting, I am here for your pleasure. I love wearing sexy lingerie and high heels, but if you prefer I can fulfil your own personal choice of outfit and scenario. Secretary, nurse, schoolgirl or maid. Mischievous, shy, willful, obedient, demanding or submissive. Who and what shall I be for you?

If you are a naughty boy who likes to switch I can deal with you too - I enjoy turning the tables and taking down trousers and pants to expose a bare bottom. Then I can put you across my long legs for a good spanking. After a good warm up, I can then secure you over the spanking bench for the thrashing of your life - I am a very accurate caner and can be as gentle or as severe as you want me to be….

I like to turn your dreams and desires into reality, if you have any special requests then please ask; I am very open minded and discreet. The Studio I work from is just the place to have some fun and pleasure. If you are a novice you will be most welcome; we all started where you are right now!

Just call or email to organise our first meeting. I'll look forward to hearing from you.